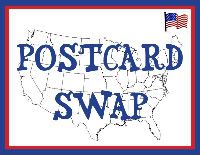 We're going to be participating in a really cool postcard swap. You can
read about it here
. Basically, when it is their turn, each family will send out postcards to the 49 other states. At the end of the swap, everyone will have all 50 states.
If you are interested in participating, there are still plenty of states that need representing. You can see the
list of what's still needed here
.